The Pantera Place
"Your de Tomaso Connection"
The Pantera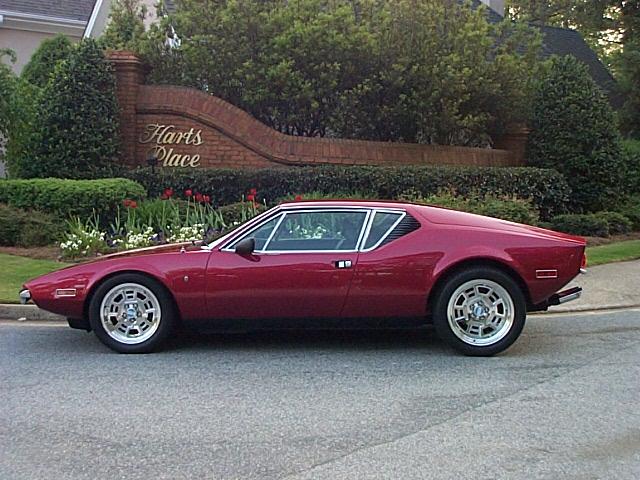 Click image to view
Images of the Pantera showing how the scarlet red color changes with different light angles. The headlights installed in this Pantera are the very valuable French made SEV Marchal E2 Amplilux lights that were popular in the 70s. The wheels are Pantera East 16"X8" on the font and 17"X11" on the back. The tires are Dunlop 245/45/ZR16 and 335/35/ZR17. The wide wheels, the low profile tires and the factory spacers removed from the front and back coil-overs give the Pantera a nice ground hugging look! How could you not love a Pantera!!!

Through the power of photo editing the Pantera takes a virtual road trip from Atlanta to the Mendenhall Valley in Juneau, Alaska

High Resolution Large Images

These images are large 276kb to 372kb in size and have a pixel size of 1152X864 or larger.